Arches National Park, Utah
We had made grand plans for a relaxing vacation. One that theoretically did not involve climbing, getting lost or getting stuck somewhere. The closest we could comfortably come to a Carribean beach vacation that we could all agree on was a houseboat on Lake Powell. I had vague memories of this kind of outing when I was a kid; hazy memories of sunshine baking on Anasazi ruins scattered throughout red canyons that flitted like blurred photographs through my head. I figured a boat + water + no climbing gear would reasonably ensure we would spend lazy days swimming in the water watching the sun slowly move across the sky.
So Lake Powell it was, with a quick dash of National Parks. Since they were on the way, if by on the way you mean a couple hundred miles of indirect route to southern Powell.
We left for our grand adventure on Saturday morning, a three-day long loop culminating with our houseboat adventure, where the adventure would actually start. And by 'left Saturday morning,' I actually mean morning. Like, before 10, which is wicked early for our family.
Sean's sister and niece were with us, so we took the Subie twins. Winding along Highway 24 past Pikes Peak, through the high country to Breckenridge. From there, a straight shot out to Vail through the hillsides riddled with aspen trees turning in the early fall and onto Moab, for our first stop. Even on our many trips to Moab, we had never stopped at Arches.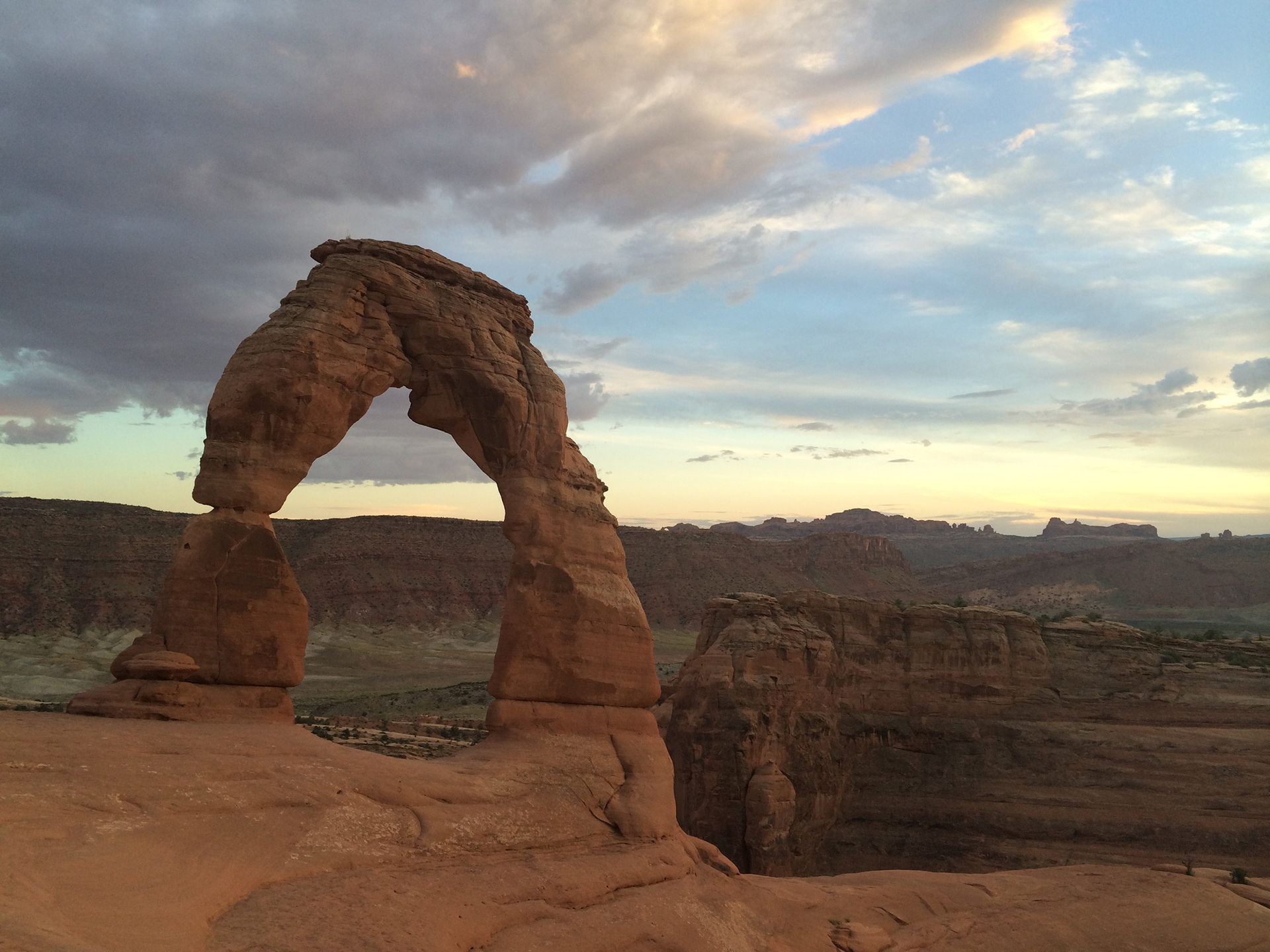 Arches at sunset is magnificent. The park winds to the east, surprising in its size. We stopped at the trailhead for Delicate Arch with about an hour until sunset, wandering up the trail towards the overlook. The way back in the dusk was peppered with the squeaky pings of bats as the sky retained the faint glow then gave way to starlight.
We stayed in the BLM lands outside of Canyonlands, making camp in the darkness. We woke up to the tall cliffsides of the canyon fingers below us, with a rumbling storm on the western horizon.